If you're feeling under the pump more than usual these days, you're not alone. Trades and service businesses all over New Zealand and Australia have been flat out and booked out for months in advance, and we're seeing the same trends on both sides of the ditch. Many tradies that we've recently spoken to said that 2020 was their busiest year to date, with some of them (only half-jokingly) telling their customers to "call back in a year".
What's behind the sudden sky-high demand
That tradies are in short supply is hardly news to anyone, but since the onset of COVID, the demand for skilled tradespeople has gone through the roof. And it's not just the labour shortage that's slowing down the industry – due to overseas shipping delays, building materials are low on stock too.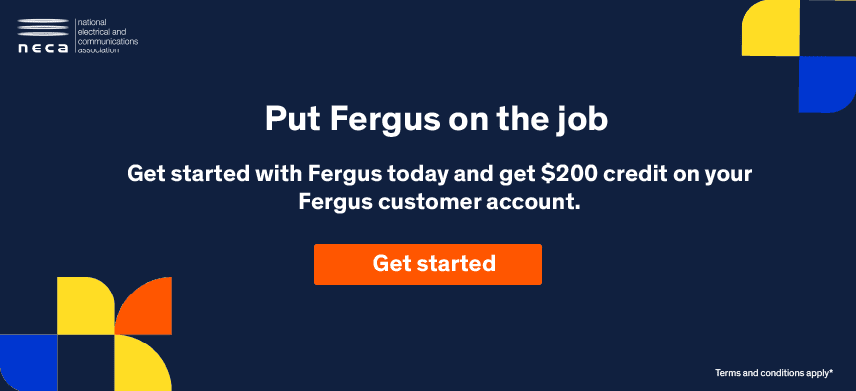 Driving this uptick in new work is a massive reno boom. According to Domain, since overseas travel is currently limited and homeowners are now spending more time at home, people are putting their savings into house improvements and renovations. Australian's Housing Industry Association reported that in the eight months between March and October 2020, Aussies spent 24.6% more on hardware, building and garden supplies compared to the same period last year. The HomeBuilder scheme (now extended until March 2021) is further adding to the spike in new work, with the total value of major home alterations and additions in November 2020 up by 5.6% vs. the previous quarter.
Kiwis have also been busy fixing up their nests after the lockdowns. New Zealand's independent economist Tony Alexander has been running monthly spending plans surveys since June last year – results from December 2020 show that during the first half of 2021, 33% of New Zealanders intend to invest in home renovations and gardening, coming in second after domestic travel (43%).
Adding to the surge is the ever-rising heat of the housing market. Builderscrack spokesman Jeremy Gray said to Stuff that as prices keep skyrocketing, more buyers are likely to make compromises on what they want from their property, opting to buy something cheaper and putting the extra cash into restorations.
Having closed borders is, without doubt, adding salt to the wound. Most NZ companies are saying they can't meet the labour demand from the domestic market, and there's a real need for overseas workers with trade or technical skills. This perfect storm of conditions means that Kiwi and Aussies tradies are now sought after like never before. So, what can be done to tackle the lack of skilled tradespeople over the short and long term?
Addressing the tradie shortage top-down
The NZ Government addressed in 2018 that NZ doesn't have the manpower and skills to match the growing pipeline of construction projects. In 2018, it came out with the Construction Skills Action Plan Programme that includes initiatives like creating awareness about careers in construction, adapting immigration policies, and offering wage subsidies. As part of these efforts, the Targeted Training and Apprenticeship Fund is making all apprenticeships free until December 2022. Eligible New Zealand employers can also benefit from the Apprenticeship Boost scheme that pays businesses $1000/month for each apprentice in their first year of training, and $500/month for apprentices in their second year.
The Australian Government has announced two new wage subsidies: Supporting Apprentices and Trainees and Boosting Apprenticeship Commencements, each subsidizing up to 50% of the apprentice's wages. The whole list of the Government's employer incentives can be found here. Many industry bodies on a national and state level also offer different packages to support trades businesses taking on apprentices and trainees.
Already, there are some encouraging signs that the situation is changing for the better. Over the past five years in Australia, employment in the construction industry has gone up by 12.9%. New Zealand also saw growth in the construction industry in 2020, with 13,200 more people employed in construction services (including plumbing, electrical, roofing, and concreting) compared to 2019. Still, demand keeps outstripping supply by a large margin, and there'll be several more years before the increase in the number of apprentices starts filling the market gap.
Attracting more people into the industry
One of the main reasons why New Zealand and Australia are now grappling with the lack of qualified tradespeople goes back to the "boom and bust" cycle. After the global economic recession in 2008, many trades businesses couldn't afford to take on apprentices, explained New Zealand Certified Builders chief executive Grant Florence for Stuff. We're feeling the fallout of that now, with not enough labour available when new construction and renovations are going off the charts.
This shortage hasn't been created in a day, and it won't be solved overnight either – but we have to stay the course. We asked Fergus founder Dan Pollard on his thoughts on tackling this tradie shortage crisis on an institutional level:
"Since I started working as a plumber almost 30 years ago, there's been buzz about the "tradie shortage". There has never been and there never will be enough good tradespeople, but there are things we can do to take the sting out of it. The government subsidising the cost to pay apprentices, like the Apprenticeship Boost in New Zealand, is definitely a step in the right direction. Most trades businesses aren't profitable enough to bear the full cost of training apprentices; if we did, we would employ more of them."
Dan offered a few other suggestions that could help ease the pain over the long term:
Get retired or injured tradies back in the game as supervisors and trainers of apprentices
Keep encouraging women to enter the workforce (!)
Have a skilled migrant apprenticeship pathway for overseas workers
Introduce woodwork, metalwork and autobody work back into schools
Tackling the tradie shortage as a trades business owner
Being in demand is great for business, but not so great if you're constantly stressed and worried about not being on top of the work. Here are a few things you can do as a business owner or manager to ease the strain on your team and deal with the workload more effectively.
1. Work on your margins
Working around the clock won't take you far if you're not smart about your profit. Seeing how you can boost your margins is always worth a review, as it will allow you to invest in processes that streamline your work and help you afford good staff.
If you haven't already, introducing higher prices is something you should look at, provided you can back up the price with quality. As Dan puts it: "Tradies should consider charging more for their services. This will help them attract more talent into the industry and have enough margin to cover the training of apprentices."
Another way to increase your margins is by having better visibility of your financial inputs and outputs. Knowing which jobs make you money and which don't can have a tremendous impact on your future growth. Rick Jones from Malady Electrical is a good example of how the financial summary report in Fergus can help tradies nail their margins on every job.
2. Get more hands on deck
Getting an apprentice under your wing can take a lot of time at the beginning – admittedly not a very attractive option when you're already slammed and you need someone that can hit the ground running. Still, remember that you're in this business for the long run, no matter how crazy things are right now. Wage subsidy schemes can help you get (and keep) the talent you need to handle this surge of work.
This is what Dan has to say on the matter:
"If you think about money or people as a limited resource, it's best to go look for it as that is the only way to secure your future. It's all about risk and being comfortable with it."
Also, don't forget that in Australasia, trades industries are often relatively small, well-connected circles. Maintaining good relationships with other tradespeople, suppliers, and industry associations will help your employment brand via word of mouth and possibly even find you good employees through referrals.
3. Hire someone to manage your admin
If you're running a trades business, you know that hardly any day goes as planned – either something or someone throws a spanner in the works or something urgent crops up out of nowhere. And when you're busy putting out fires – your admin, HR, Health & Safety, payroll, bust most importantly, invoicing – get put on the back burner.
Hiring a dedicated office person(s) to help you with the paperwork using job software will prevent this from happening and get your operations back on track. If you can justify it, it's a smart move to have one person dealing just with customers (answering the phone, booking in jobs and scheduling them to the team, etc.), and another person managing the invoices and payroll. If you've just started out and can't afford (or don't need) to hire someone full-time yet, even getting someone part-time or as a temp will lift a huge burden off your shoulders.
4. Use systems to help you carve out time
Do you know if you're getting the most out of your job management solution? Using automated email or SMS reminders for managing customers on your behalf for example is an easy way to give yourself some time back. Using digital forms and checklists to help with your Health and Safety compliance or give step-by-step directions to your staff will also stop you from having to be everywhere at once.
Using your field service management software to the max puts you on the fast track to productivity, so it's worth taking some time to learn how to use your tools properly. Our webinar on the 10 things you didn't know you could do with job software is a great place to soak up a few more tricks that will boost your efficiency.