The Mico Integration
Get your materials under control
Fergus and Mico work together to streamline the way you order materials and track costs.
Purchase Orders
Quick & easy purchasing
Submit purchase orders through Fergus to Mico by turning an accepted quote into a purchase order or creating one from scratch.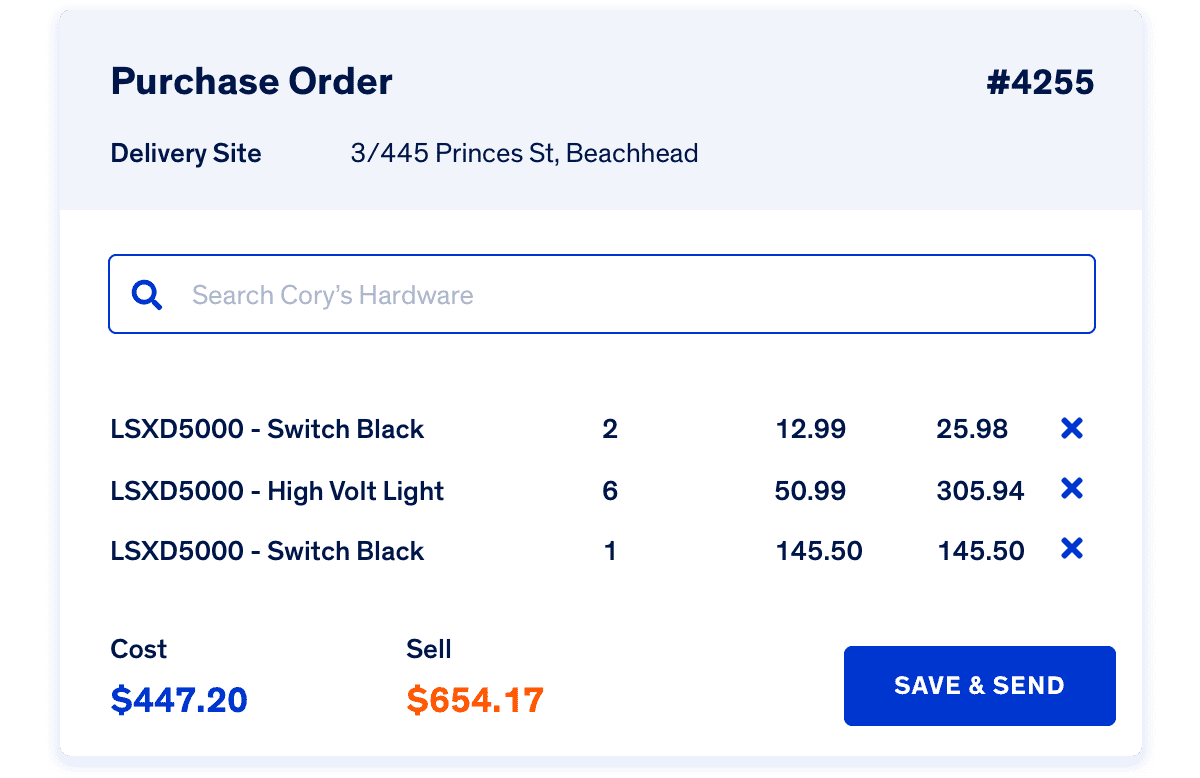 Supplier Invoice Reconciliation
No more looking for supplier documents
Fergus helps you pair Mico invoices with the corresponding job to make sure all of your costs are covered when you invoice the customer.
Assign, split or ignore invoices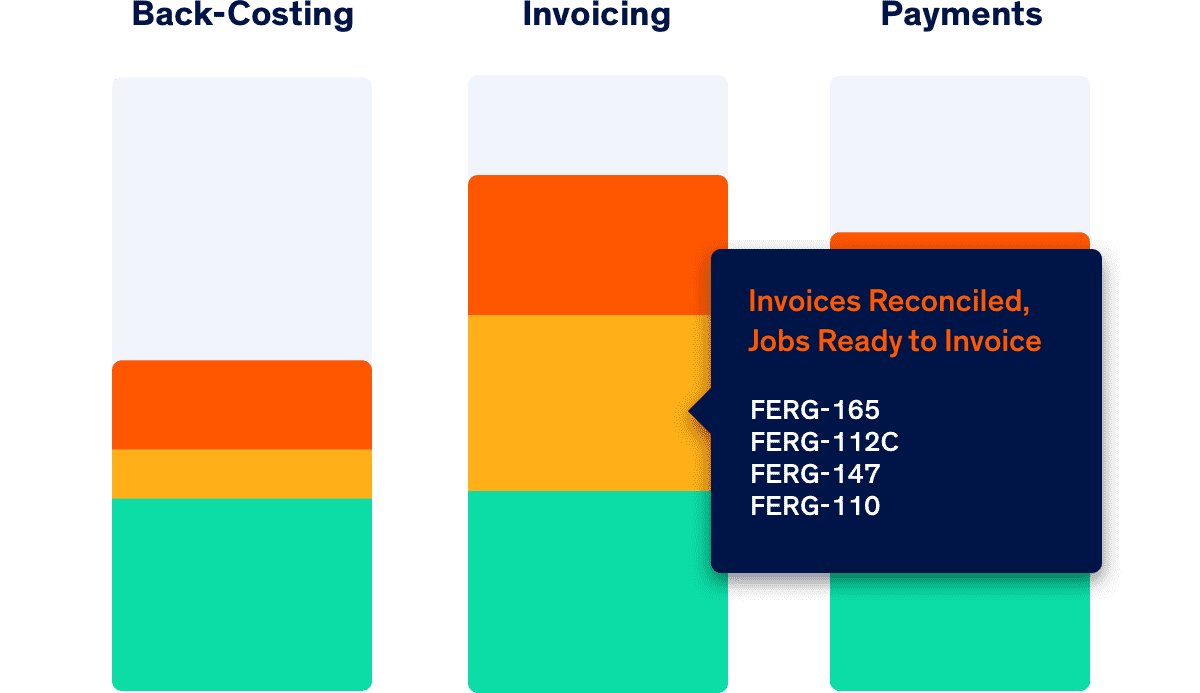 Free Training & Support
We offer free lifetime training and support to make sure you and your team are comfortable managing jobs in Fergus, at no extra cost.
See the Fergus Help Center
Accounting Integrations
We work with accounting software including Xero and MYOB to make sure your financial information goes to the right place.
Learn more
"One stop shop which is easy to use, love that it interfaces with Xero and imports plumbing merchant documents (we have cut down on 90% of our paper use!!). Excited to see future improvements, and lastly, the team on the customer support help desk are awesome - you guys rock!!"
Mike Inch,
Plumbing & Drainage (MIPD)
Get Started
Job management software built to grow
Try Fergus for Free. We'll work with you every step of the way.
Start Free Trial
PARTNER PROMO
Start your
Free Trial.
We need to grab some basic information to help us create your trial. Fergus is also offering customers 50NZD off your first paid month.*
All Fields Required
* T&Cs for MICO customers
MICO customers will receive a 14 day free trial on Fergus. This enables them to work with our sales team to determine if this Fergus software solution is suitable. If the customer is happy to proceed to sign up for the promoted Fergus software solution and provide their credit card details, prior to the trial expiring, the MICO customer will receive a $50 credit on their first paid Fergus account. To the maximum extent permitted by law, Mico New Zealand Ltd trading as Mico and Fergus and any of its related companies, employees and agents will not be liable for any loss, damage, claim, injury, cost or expense (including but not limited to loss of profits, direct loss, indirect or consequential loss) sustained in connection with this promotion. Mico and Fergus take no responsibility for any misdirected, lost, incomplete, damaged, corrupted, incorrectly submitted information , or any human error, technical malfunctions, lost or delayed data transmission, computer or network failure, or any other interruption that may affect the conduct of this Promotion.
This offer expires 31st March 2019
All other Fergus terms of service apply.