LIVE WEBINAR
How to pivot your business and develop new income streams


Join Dan Pollard, ex-plumber and founder of Fergus, to learn his blueprint for successfully pivoting your business from new build work to a new income stream.
Back in 2011 the Global Finance Crisis was at it's peak and Dan had 3 options: do nothing, drastically cut costs, or pivot the business.
He chose to take a risk and pivot his business to diversify his incomes streams – and it paid off.
Dan will share how he evaluated the opportunities and the steps he took to bring his plans to life.
After this session, you'll know how to:
Choose the right path for your business and risk tolerance
Identify opportunities in previous jobs
Creating a sales and marketing plan
When to outsource and when to DIY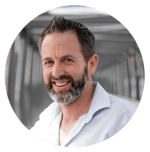 Dan Pollard
Founder, Fergus
Plumber Dan founded Fergus in 2012 when he need a way to get control over his admin.
Check out our latest webinars