REMOTE JOB INFORMATION
Everything about the job in the palm of your hand
Forget paper job cards - see at a glance where to go, what to do, and what's already been done on site
✅ Directions to site
✅ Job scope
✅ Job Notes & History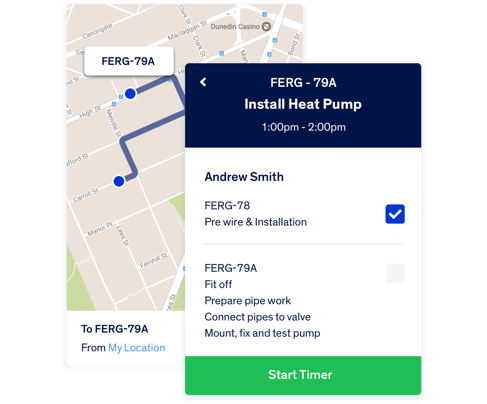 MATERIALS AND TIME
Track and record all costs against each job
Log purchase and use of materials on all of your jobs and track all time spent on the job, whether you bill it or not
✅ Stock on hand
✅ Start/stop timer
✅ Store supplier invoices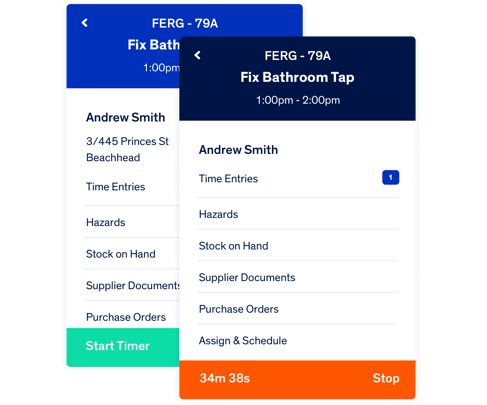 SIGNATURE CAPTURE
Record approval with Sign Off
Use Sign Off in the mobile app for customer or project manager sign off before marking the job as complete
✅ Add photos
✅ Progress descriptions
✅ Note date and time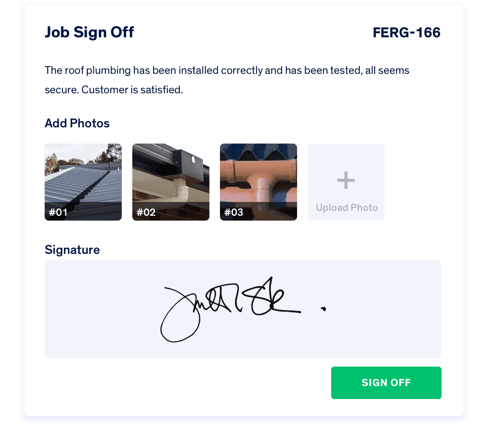 CERTIFICATES
Fill out certificates on site
Templated gas and electrical certificates are pre-populated with job info. All you need to do is plug in what happened on-site
✅ Pre-populated with job info
✅ Set permissions for licensed users
✅ Add signature and job photos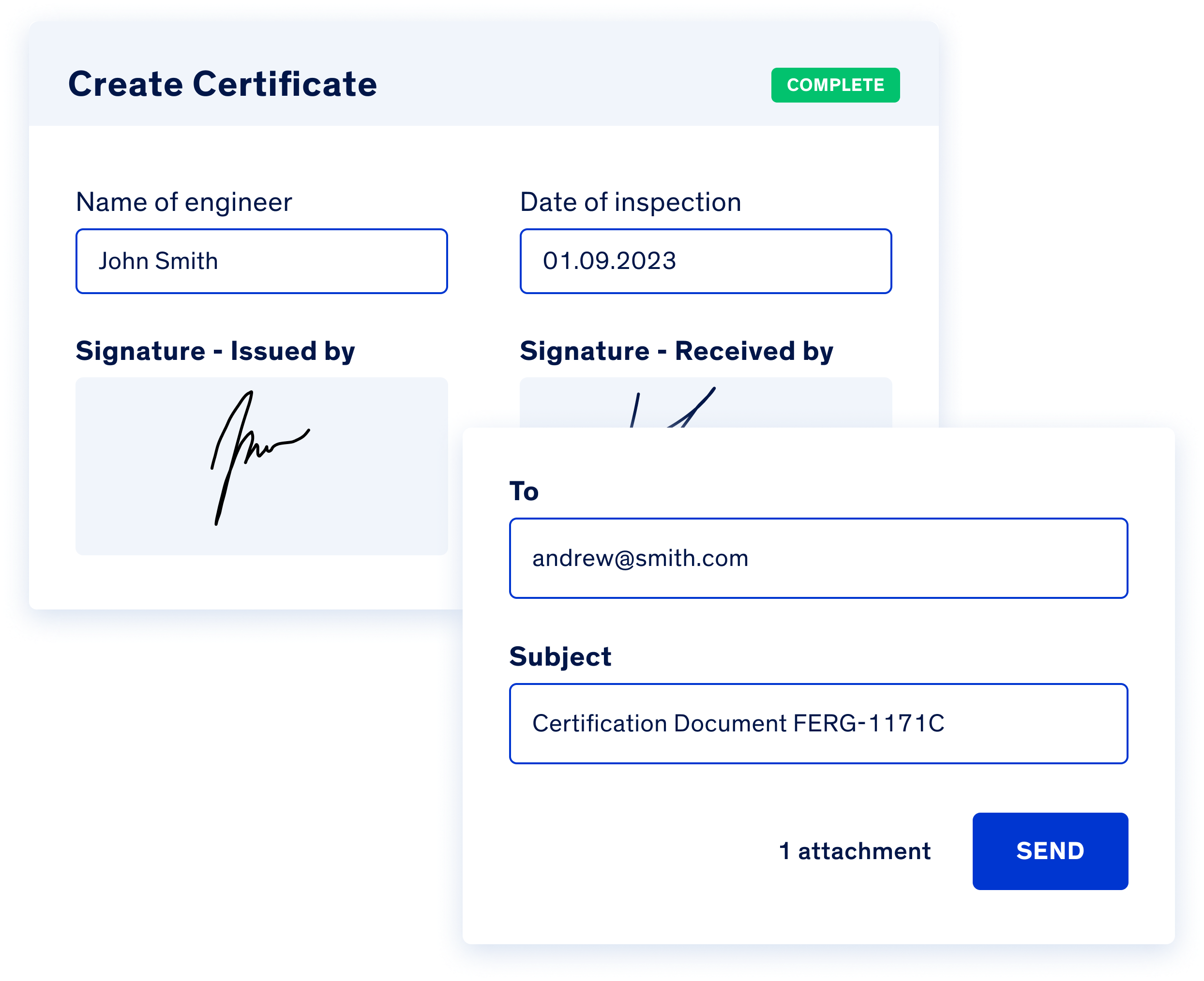 HEALTH & SAFETY
Log hazards and incidents on-site
Use hazard templates to capture hazards on the job site. Load pictures of the hazard and the mitigation once complete. If anything goes wrong, your team can log the incident or near miss.
✅ Notify other team members
✅ Mitigate when resolved
✅ Add photos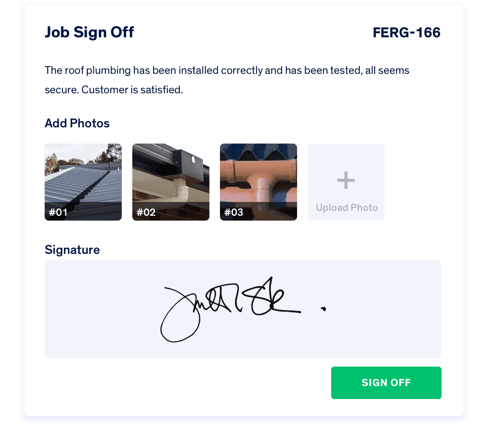 The scheduling features are fantastic, all staff can see what is on for the week, not just those in the office that can see the whiteboard!
Levin Heat Pumps & Electrical
Accounting Integrations
We work with accounting software including Xero and MYOB to make sure your financial information goes to the right place.
Free Training & Support
We offer free lifetime training and support to make sure you and your team are comfortable managing jobs in Fergus, at no extra cost.