FAVOURITES
Build templates for jobs you do often
Group items and labour and save as a Favourite to build quick, repeatable quotes. Add your markups and you're away.
✅ Change markups as necessary
✅ Build quotes in minutes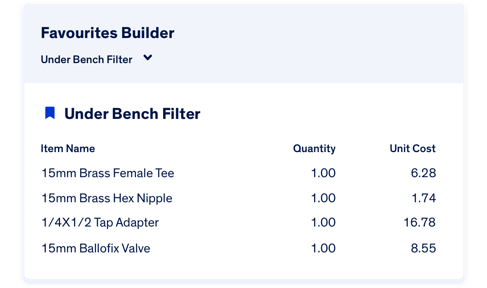 PRICE BOOKS
Easily pull pricing for all the materials you use
Simply upload your price books, enter in materials and the relevant line item will appear along with the price. Add your margins and off you go.
✅ Show/hide markups and cost price
✅ Works with any .csv file
✅ Easy upload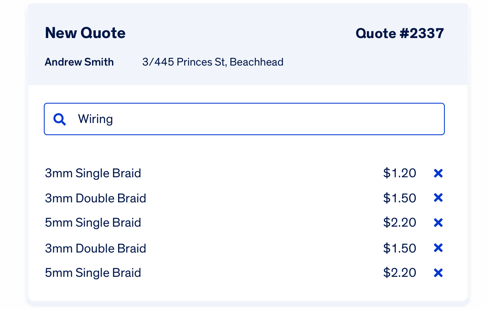 TIERED PRICING
Adjust your pricing as you go
Control of your margins by creating tiered markups for different client types or different job types. Adjust markups for materials on smaller jobs to stay competitive or charge more for one-off clients.
✅ Show or hide markups column
✅ Easily build and manage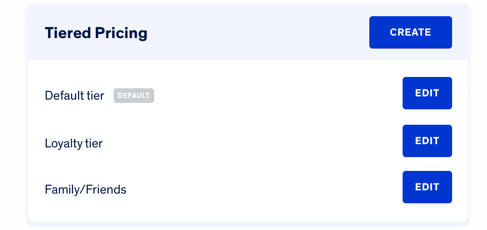 VERSION TRACKING
Track and create multiple quote versions
Create multiple versions of a quote with ease. Match a competitor's price or quote for different stages of a job. No matter how many changes your customer requests, you will always have a full history on hand.
✅ Track unlimited versions
✅ Status tracking
✅ Customers can approve from email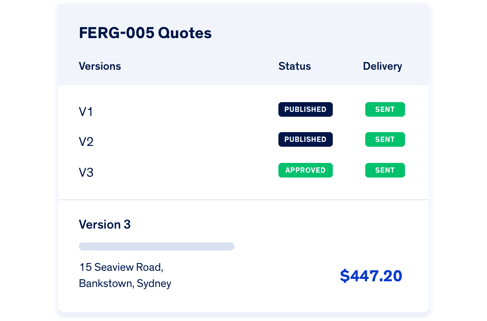 A game changer for our business - invoicing and quoting are much less of chore and can now be done much quicker than before. This has resulted in improved cash flow for our business
Allied Plumbing & Heating
Accounting Integrations
We work with accounting software including Xero and MYOB to make sure your financial information goes to the right place.
Free Training & Support
We offer free lifetime training and support to make sure you and your team are comfortable managing jobs in Fergus, at no extra cost.