Invoices that build themselves
Cut out double handling with pre-populated invoices, stay on top of payments and get your cash flowing.
No credit card required. Try Fergus for free.
INVOICE BUILDER
Build and send invoices on the go
Give the job card a once-over, generate an invoice and send it in a matter of minutes.
✅ Invoice from a quote
✅ Organise invoices by site visits
✅ Import more materials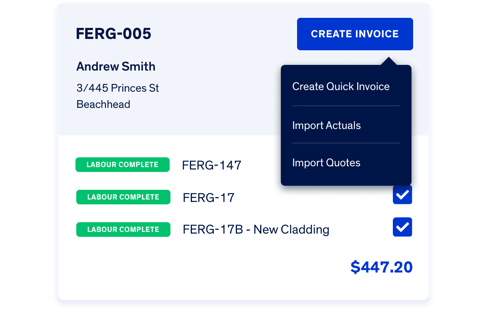 PROGRESS PAYMENTS
Staggered invoicing for big jobs
Set percentages and invoice dates when building the job, and then automatically send out invoices on those dates.
✅ Automatic invoicing
✅ Cost previews
✅ Stay professional with invoice statements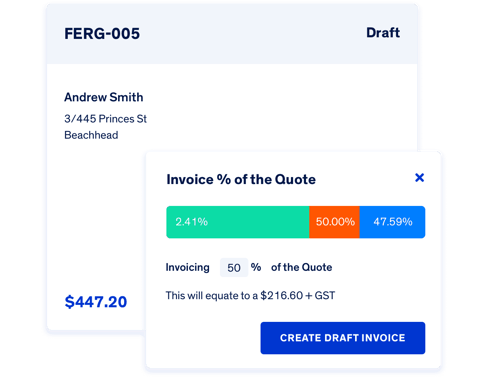 BACK COSTING
Reconcile jobs with supplier invoices
Move the job from 'In Progress' to 'Back Costing' while you wait on final costing before invoicing the customer.
✅ Supplier invoice reconciliation integrations
✅ Invoice CSV import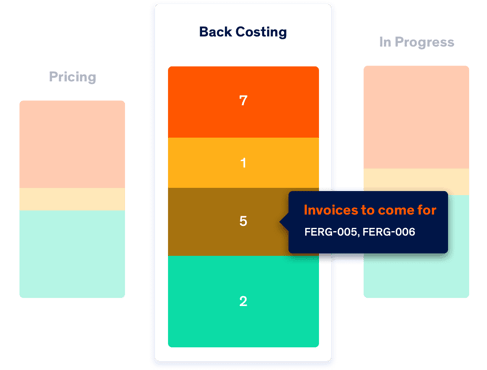 SMS REMINDERS
Follow up late invoices with Automatic SMS Reminders
Set-and-forget email and SMS reminders to go out to your customers when invoices become overdue.
✅ Includes link to view invoice
✅ Automatic send
✅ Accepts online CC payments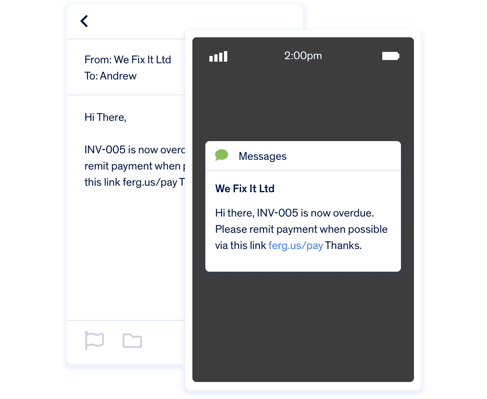 FERGUS PAY
Get paid faster with Fergus Pay
Use Fergus Pay secure payment processing to get paid faster and speed up your cash flow. Powered by Stripe.
✅ Customers pay from the invoice with CC
✅ Collect payment on-site through the mobile app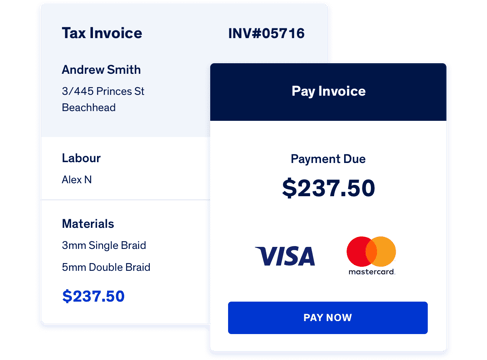 We now miss no invoices from the guys forgetting, cash flow much better, office work cut in half. There is nothing I do not like about this product, it is the best on the market
Accounting Integrations
We work with accounting software including Xero and MYOB to make sure your financial information goes to the right place.
Free Training & Support
We offer free lifetime training and support to make sure you and your team are comfortable managing jobs in Fergus, at no extra cost.
GET STARTED
Start your Free Trial
Setting up software shouldn't be hard, we make it a walk in the park.