status board
See all of your jobs at a glance
See the state of your jobs and business at a glance using our colour-coded dashboard. Forget bottlenecks - you'll know at a glance what needs to be prioritised so you can get the job done and get paid.
Traffic-light priority system
See revenue contained in each column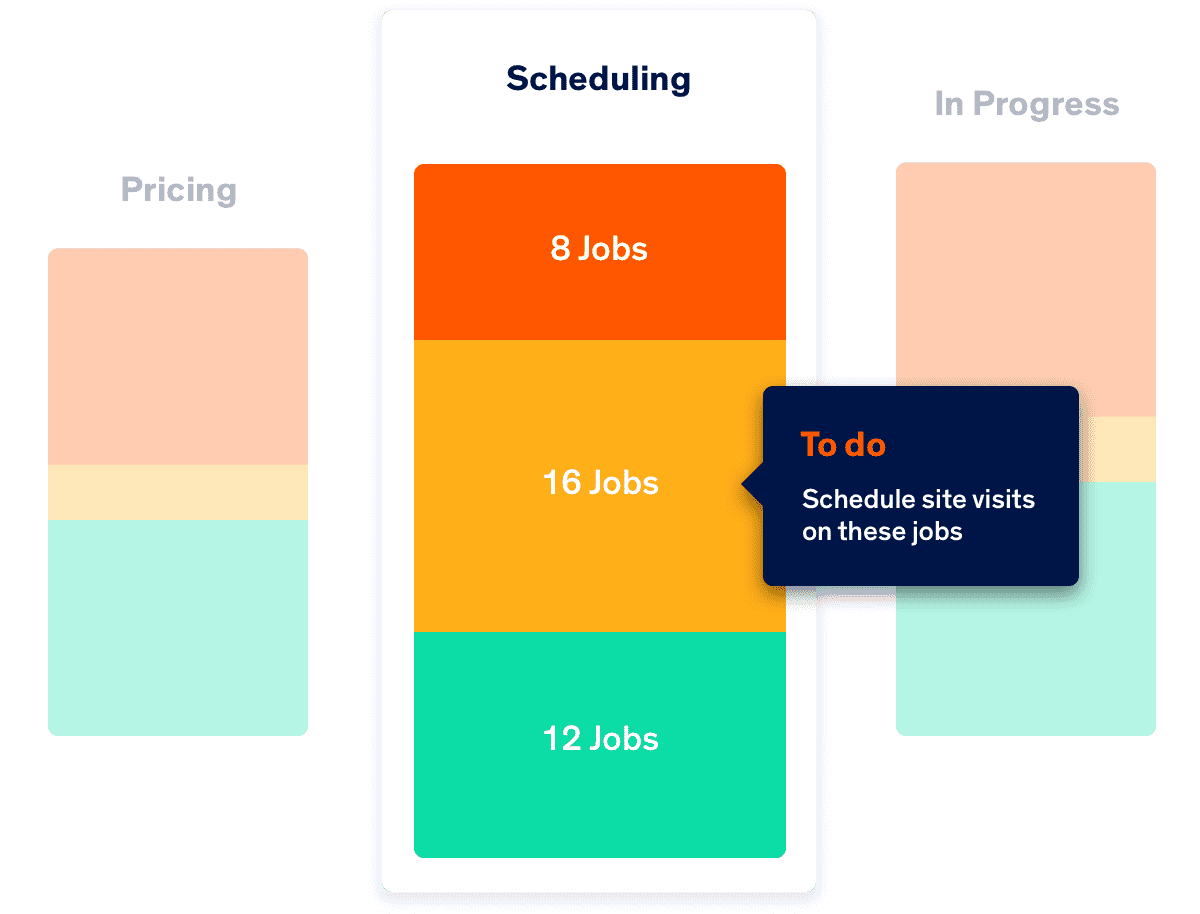 Job cards
Everything related to a job in one place
Create job cards with ease. Add a new customer or choose a previous customer to get going in an instant. Assign the job to a team member and they'll be notified instantly.
Photos, Notes and History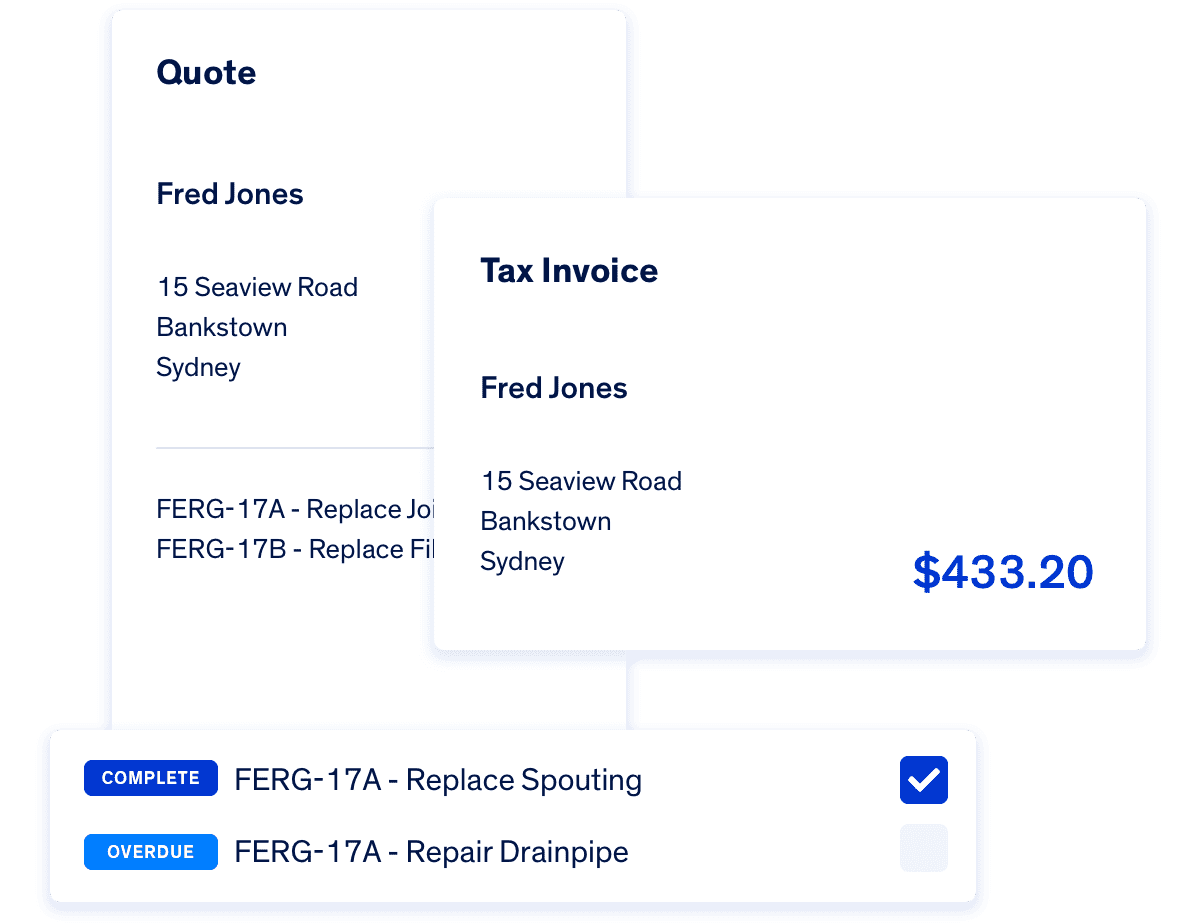 site visits
Break bigger jobs down into milestones
Build jobs in sections to make costs, progress, job scope and invoicing easier to manage.
Track progress of each visit
Assign different teams to each visit
variations
Track variations inside the job card
Make a change order or add a variation to a job in an instant. Any additions stay linked to the parent job, making it simple to invoice when the work is done.
Only track approved variations
Easily include in final invoice
Customers can approve from email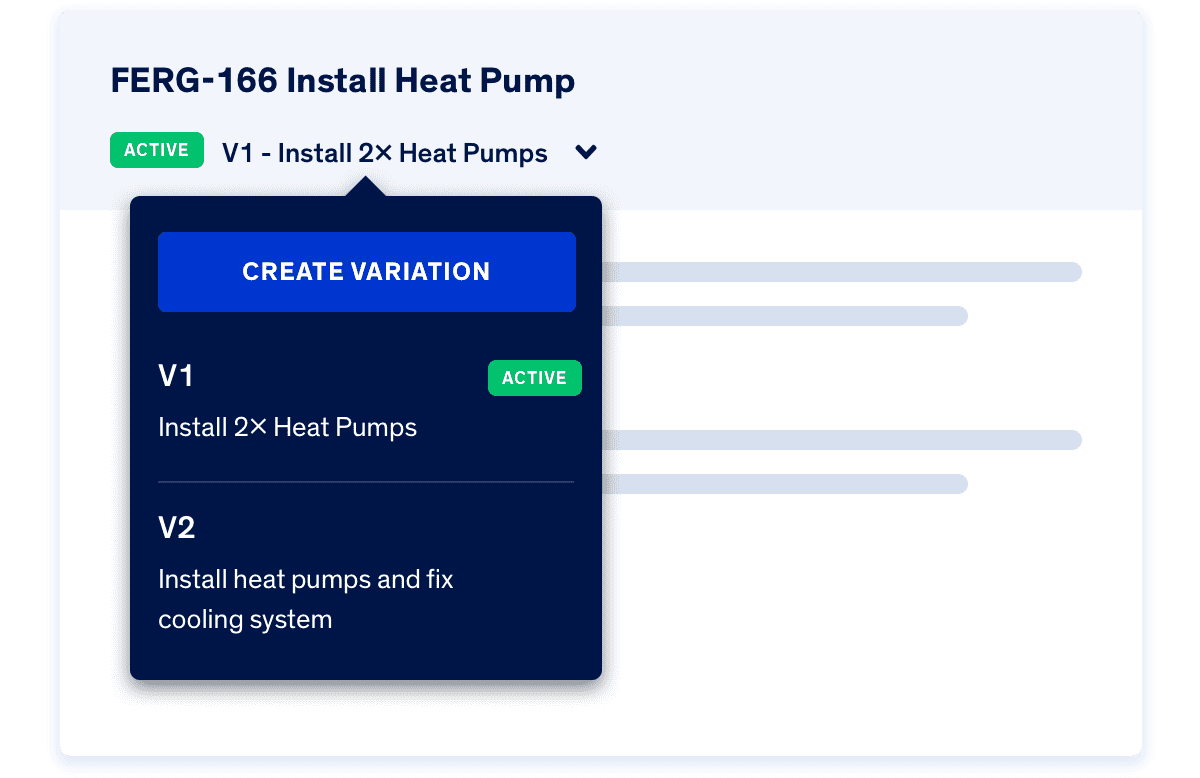 "Every job is easily managed and can be traced back when required by clients. If all information is loaded on to each job, it makes life so easy to manage, service, and invoice all at the click of a mouse."
Trevor, Supervisor,
Clayton, AUS
See more
Free Training & Support
We offer free lifetime training and support to make sure you and your team are comfortable managing jobs in Fergus, at no extra cost.
See the Help Center
Accounting Integrations
We work with accounting software including Xero and MYOB to make sure your financial information goes to the right place.
Learn more
Get Started
Start your Free Trial
Setting up software shouldn't be hard, we make it a walk in the park.
All the tools you need,
all in one place.