WHO WE WORK WITH
If you work with tradies,we work with you
We partner with companies all over the world to help you provide a 5-star service and make your trades and field service business clients' lives easier.
Accountants / Bookkeepers
We work alongside you to make sure you and your clients both understand Fergus inside-out and keep you updated on their progress.
IT Consultants
We'll help you plan how Fergus will plug into your clients' existing tech stack and support you throughout integration.
Business Consultants
Our specialists will work with you and your clients to evaluate how Fergus can help solve their core business problems.
Let's work together
We want to help youhelp your clients
Our partner program is designed to give you everything you need to support your clients as they move onto a job management system.
Partner Resources
Get up to speed
We offer partners a range of resources so that you can advise your clients with confidence
Video training courses made to help you navigate the ins and outs of Fergus.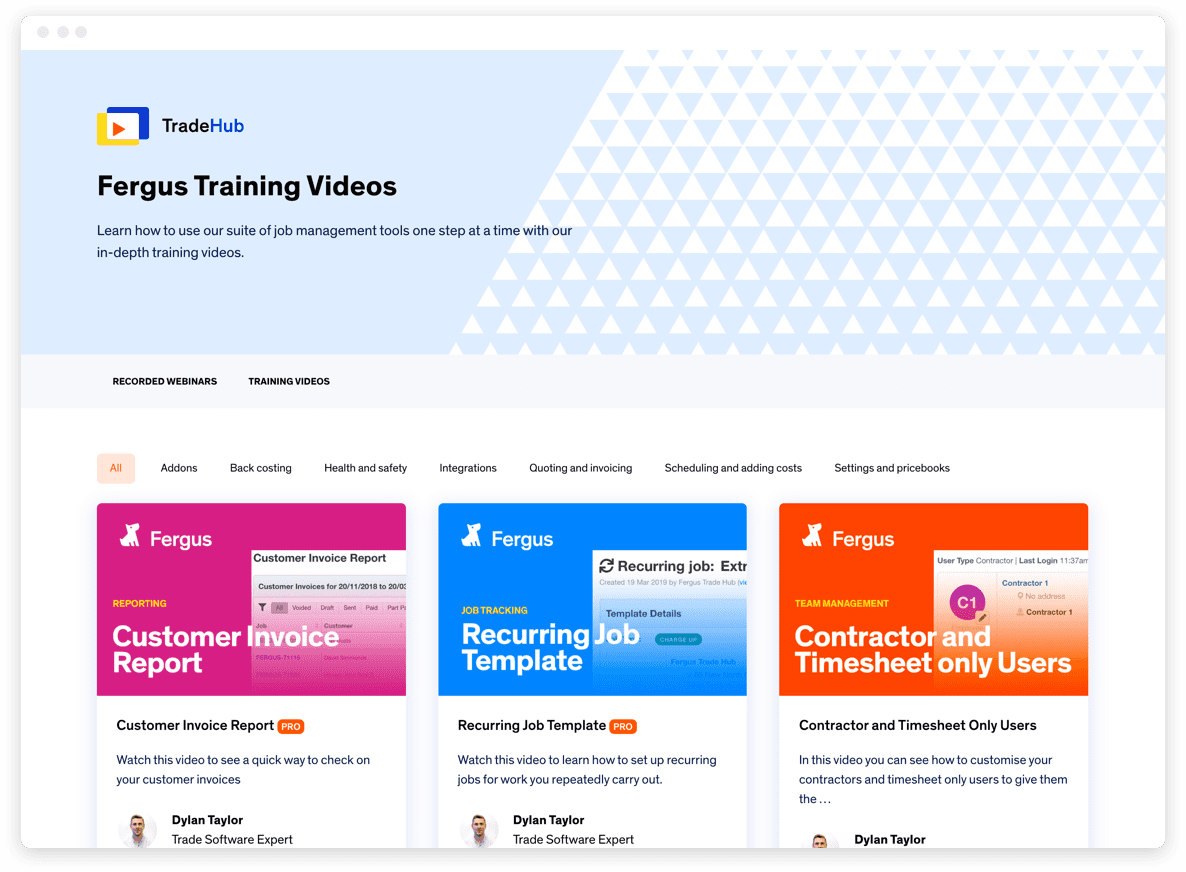 Rewards
Partner rewards
We offer partners a referral bonus so that you're covered for your time. Silver and Gold partner tiers include benefits.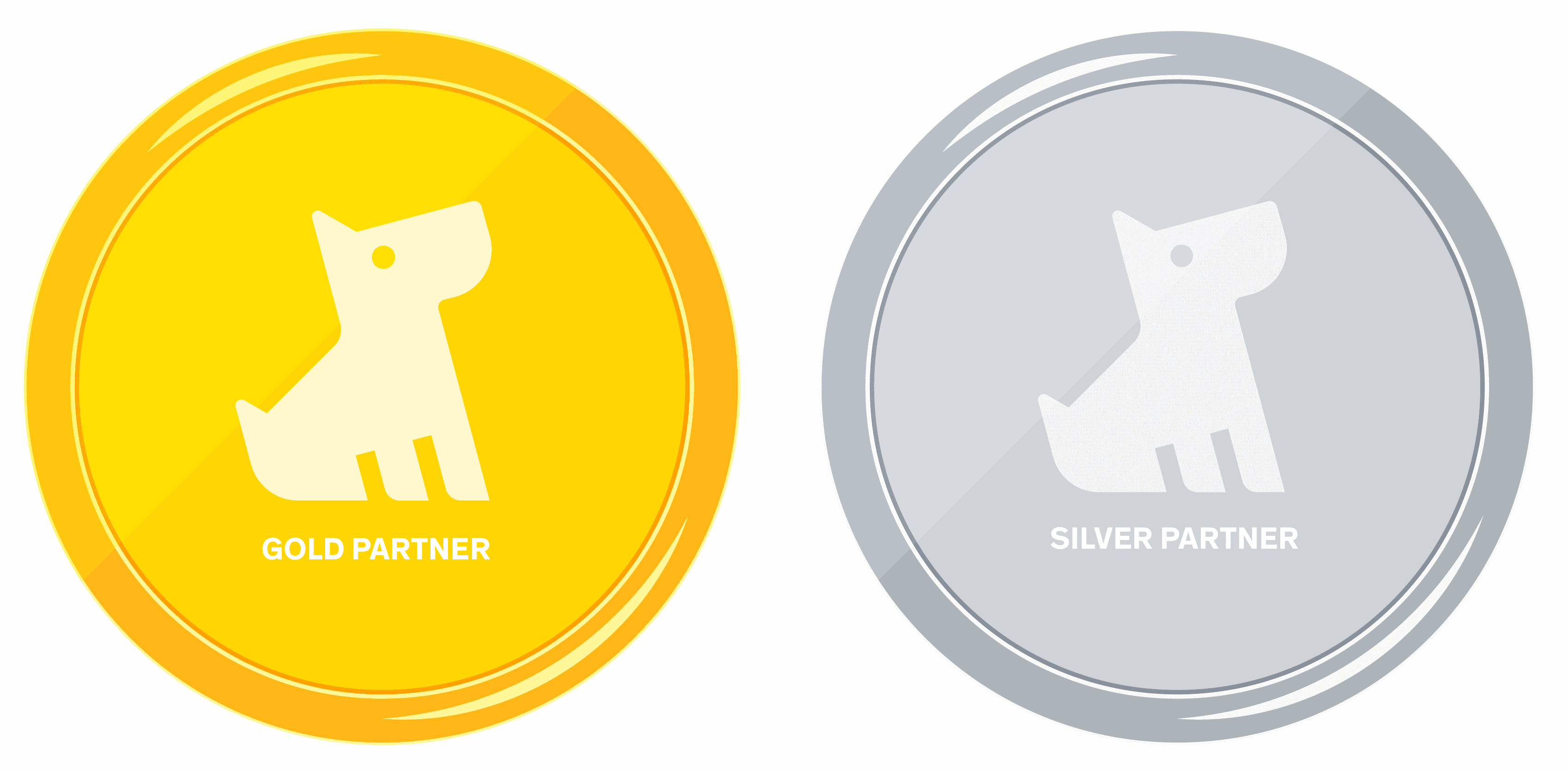 Partner Support
Support
We offer Free Support and Online Training for partners to help you feel at ease in Fergus
We offer Free Support during AU/NZ business hours for partners and customers.
Hit the ground running with our online training sessions for the four Fergus modules twice a week.
The Help Centre is an online resource open to customers with step-by-step instructions on how to use our features.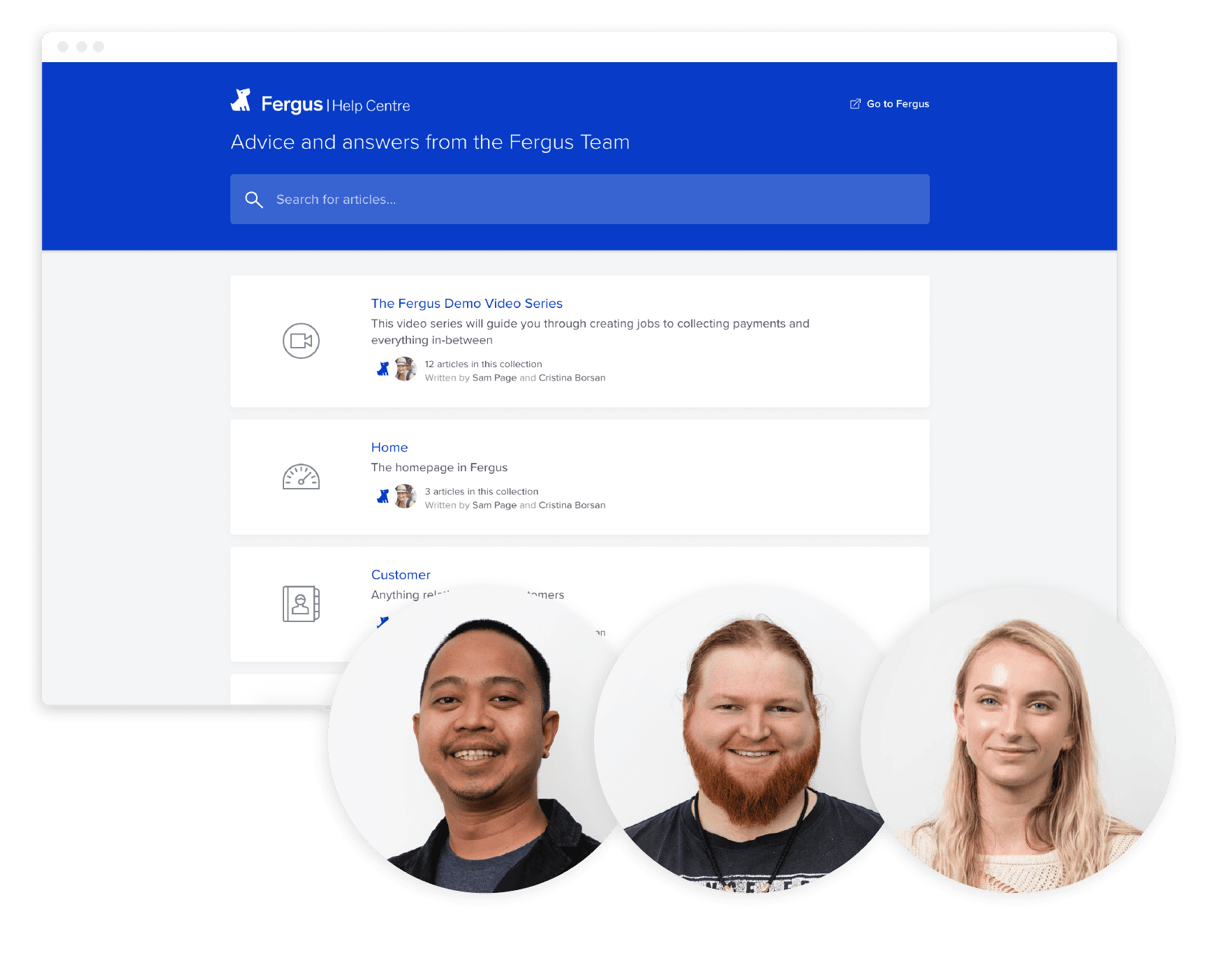 "One stop shop which is easy to use, love that it interfaces with Xero and imports plumbing merchant documents (we have cut down on 90% of our paper use!!). Excited to see future improvements, and lastly, the team on the customer support help desk are awesome - you guys rock!!"
Mike Inch,
Plumbing & Drainage (MIPD)
See more
Get Started
Start your Free Trial
Setting up software shouldn't be hard, we make it a walk in the park.
All the tools you need,
all in one place.