RUN YOUR ELECTRICAL CONTRACTING BUSINESS BETTER WITH NECA AND FERGUS
At NECA, we understand that to run a successful business you need a trusted industry partner that will support you through the many challenges all businesses face. As a NECA Member you become part of a network that provides you with tools, resources and support to power up your business.
NECA has partnered with Fergus to bring members an all-in-one job management software that saves you days of valuable admin time, allows every job to be profitable, helping you get paid faster than before. And don't worry about compliance issues, because advanced tools are at your fingertips to ease the burden of owning an electrical business.
NECA Members get 15% OFF Fergus Job Management Software. When you sign up, we automatically apply your 15% discount and pre-load all NECA SWMS into your dashboard.
For all NECA Membership enquiries, contact NECA on 1300 361 099 or submit your enquiry here.
Fergus offer for NECA members
NECA Members in ACT, NSW, QLD & TAS get 15% Off Fergus Software, when signing up as a new Fergus Software customer *
NECA SWMS within Fergus
NECA now enable electricians and trades professionals to complete SWMs on site using Fergus Software
Job management made for electrical contractors
Fergus helps electrician contractors build successful businesses with end-to-end job management and real-time visibility
Take control of your electrical business
Digital Job Cards
Create job cards easily, with existing or new customers.
Find existing customer details fast
Keep all information and job history in one place
Store job photos, hazards, notes and more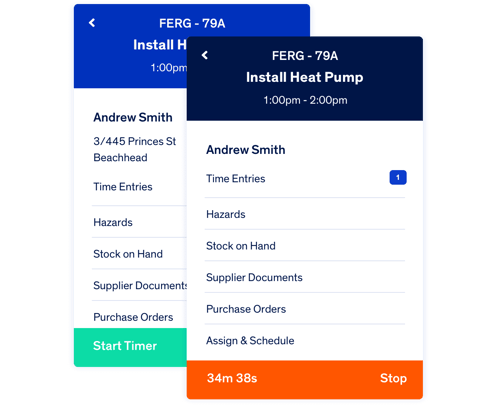 Quick Quotes & Estimates
Group materials into templates, track multiple versions of quotes and move jobs into scheduling.
Take control of margins
Create tiers for different types of jobs or clients
Get notifications when quotes are accepted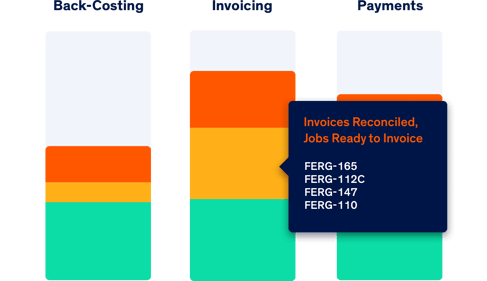 Scheduling & GPS tracking
Instantly book jobs based on your teams locations and check in on job progress throughout the day. Make it easy to keep customers in the loop if there's any change.
Drag & drop scheduling functionality
GPS tracking and logging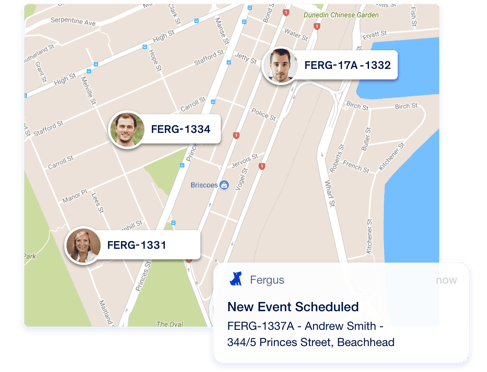 Simple invoicing
Quickly build invoices using our powerful pricing editor.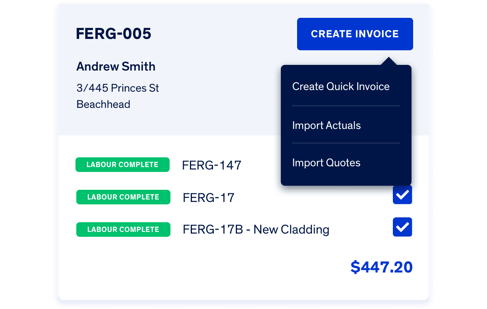 Accounting Integrations
We work with accounting software including Xero and MYOB to make sure your financial information goes to the right place.
Free Training & Support
We offer free lifetime training and support to make sure you and your team are comfortable managing jobs in Fergus, at no extra cost.
I would suggest to someone starting a new business, or expanding their business, or trying to work more efficiently, to get job management software right away. Even if I was a one-man-band or had one apprentice working for me, I would jump straight into it. We're working so much smarter now, as opposed to harder. Lesson learnt for me, I guess!