THE BUYER'S GUIDE
Find the right job management solution
Use this guide to compare job management solutions and pick the right one for your business. Tick features off as you go.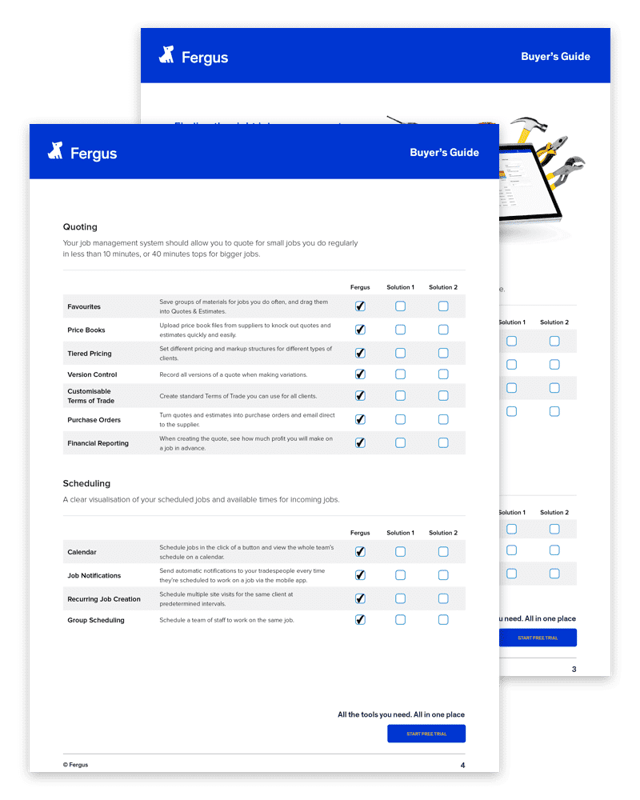 Easily shareable PDF
Print or share the buyer's guide with your line manager or business owner to see all our feautres.
See and compare solutions
Comparing Fergus against other providers? Use our Buyer's Guide to easily check and compare against other solutions.
Comprehensive list of features
See a list of all the features Fergus has to offer with detailed description of what each one is and how it can help your business.