THE PROFIT & LOSS CALCULATOR
The Profit & Loss Calculator
Use this Profit & Loss Calculator to get a clear idea of how your margins are tracking whether it's before, during or after the job.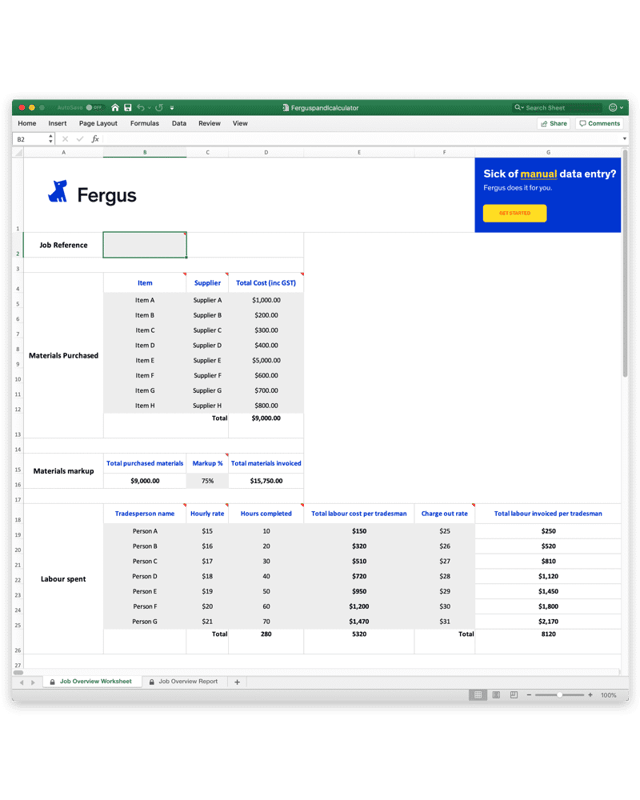 Materials
Find out how much money you've spent on materials and what the markup should be in the job overview worksheet.
Labour
Check the hours of Labour spent is on track and charged out correctly in the job overview worksheet
Job Overview Report
The job overview report gives you a breakdown of where you're making and losing money.