Steve Luczo has been at Ezi-Flo Group for the last five years and Commercial Manager for the past two and a half. Following in the footsteps of his Dad, Steve's background is in sheet metal work and includes eighteen years spent in the roofing industry. He's now putting his expertise to use managing the day-to-day operations of roofing projects in and around Geelong and the Surf Coast of Victoria, Australia. We had a chat with him about the changes he's seen at Ezi-Flo Group since they put Fergus on the job.
Business growth drives a need for greater efficiency
When Steve joined Ezi-Flo back in 2015, the company was managing jobs using a number of different programs. The process started from a quote in Microsoft Word, which upon acceptance would get entered into what Steve described as a 'home-made live job spreadsheet'. Drawings and plans were set out in a Roof Wizard CAD program and printed for reference on site and an invoice would be sent manually from MYOB upon job completion. Steve described the workflow as clumsy and inefficient.
Aside from tracking jobs, Steve said the other major issue they faced was managing the team. With no live calendar, it took a lot of time to organise people and get them to where they needed to be.
We just outgrew it. The business grew and this setup just wasn't efficient. We were wasting so much time and things would just fall away and we'd lose it, making things that much harder.
Ditching the paper and going digital
The Ezi-Flo team reached a decision to digitise everything, with an aim of going paperless. They conducted a lot of research into different solutions, even looking at developing a custom-made program. They had a eureka moment when they found Fergus, Steve says it was exactly what they needed as a company.
From that point on it was full steam ahead. They set themselves a four week goal to get up and running, which Steve says they actually did in 15 days.
We spent two weeks setting up templates and getting the things into the system that needed to be there. Having looked at other job management software packages that were available at the time they were rather difficult to set up and it steered us away from them, with Fergus it was nowhere near as daunting as we thought it would be.
And as for the rest of the team, Steve says they all pick it up really quickly.
They pick their tablet up in the mornings, see where their job is, start their timer in the background and away they go. It's second nature now.
Job information all in one place
Steve says with Fergus they have everything in one place, which has increased transparency across the business. All their work gets scheduled in the Fergus calendar, and everyone has access to all the information they need, whether that be in the office or on site.
There's no need to print out plans anymore. From files and photos, to plans, documents and certificates, you name it, the guys have it right there in their hot little hands against the job. It's awesome.
Steve is a big fan of Favourites in Fergus (templated lists of materials), which he has grouped together in folders that represent the different phases of a job.
With roofing we have a million different job phases, with these templates set up all I have to do is populate labour and units of materials and it's done. It's made my life estimating and quoting so much easier.
When we asked Steve what his favourite feature was his reply was the ease of invoicing.
It's just amazing how easy it is to be able to invoice off a quote or charge up. What used to take a full day, takes me less than 2 hours now and it's so much more accurate as well, with no room for human error.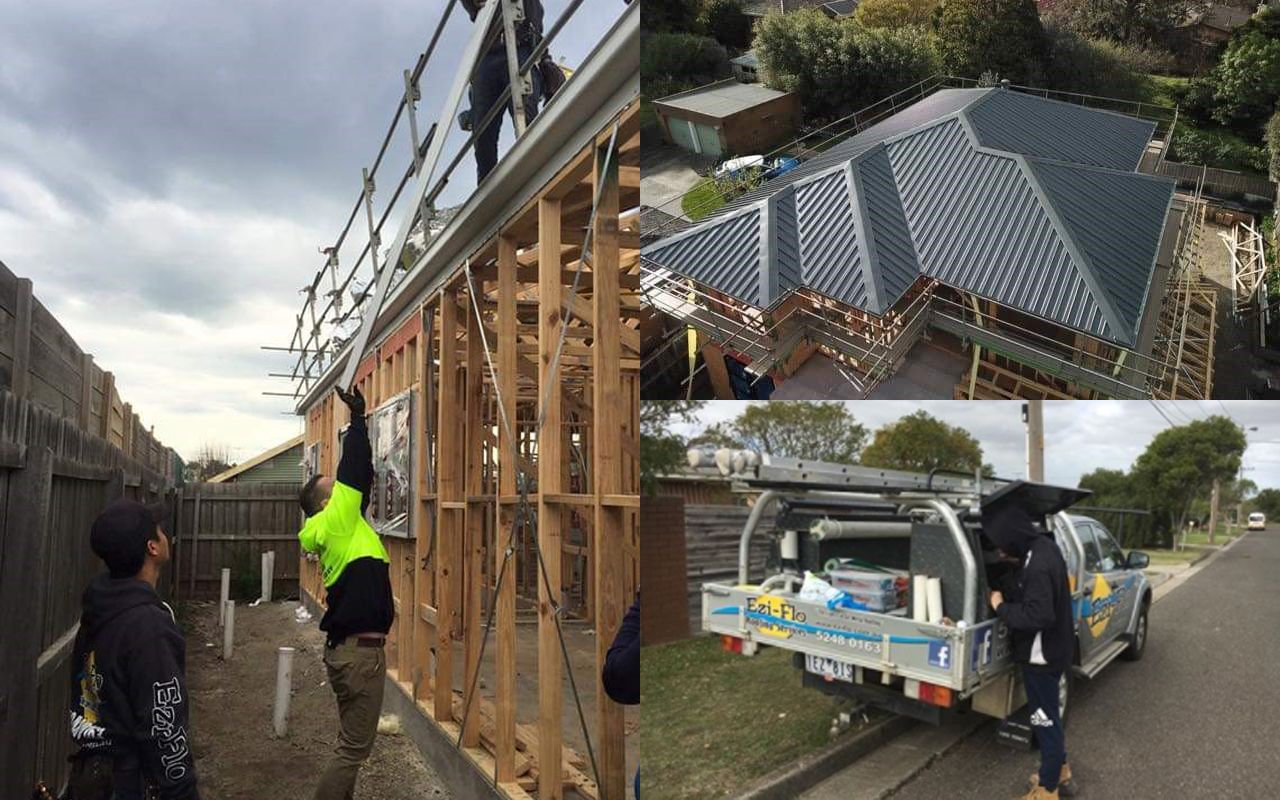 Taking operational efficiency to the next level
With the saved time, Steve has been able to do a lot more job referencing and reporting, which he uses to make even further efficiencies.
In the past, the systems were too clunky and I'd get caught up in the day-to-day. Now with Fergus, I have the time to cross-analyse jobs, look at the differences between materials and labour quoted versus actual numbers and uncover inefficiencies that I can use to quote even more accurately.
Steve's parting advice to fellow tradies:
Take pride in what you do and treat your clients as if they were your grandparents. Kindness goes a long way.
Ezi-Flo have clocked up over 2000 jobs and invoiced a whooping 600,000 hours in Fergus, which is an outstanding achievement. We're stoked to hear about all their success, which you can follow on their Instagram account or check out their website here.