overview
Get control of your trade business
Fergus makes it simple to manage costs, track jobs and grow profitability. It's your complete end-to-end job management solution.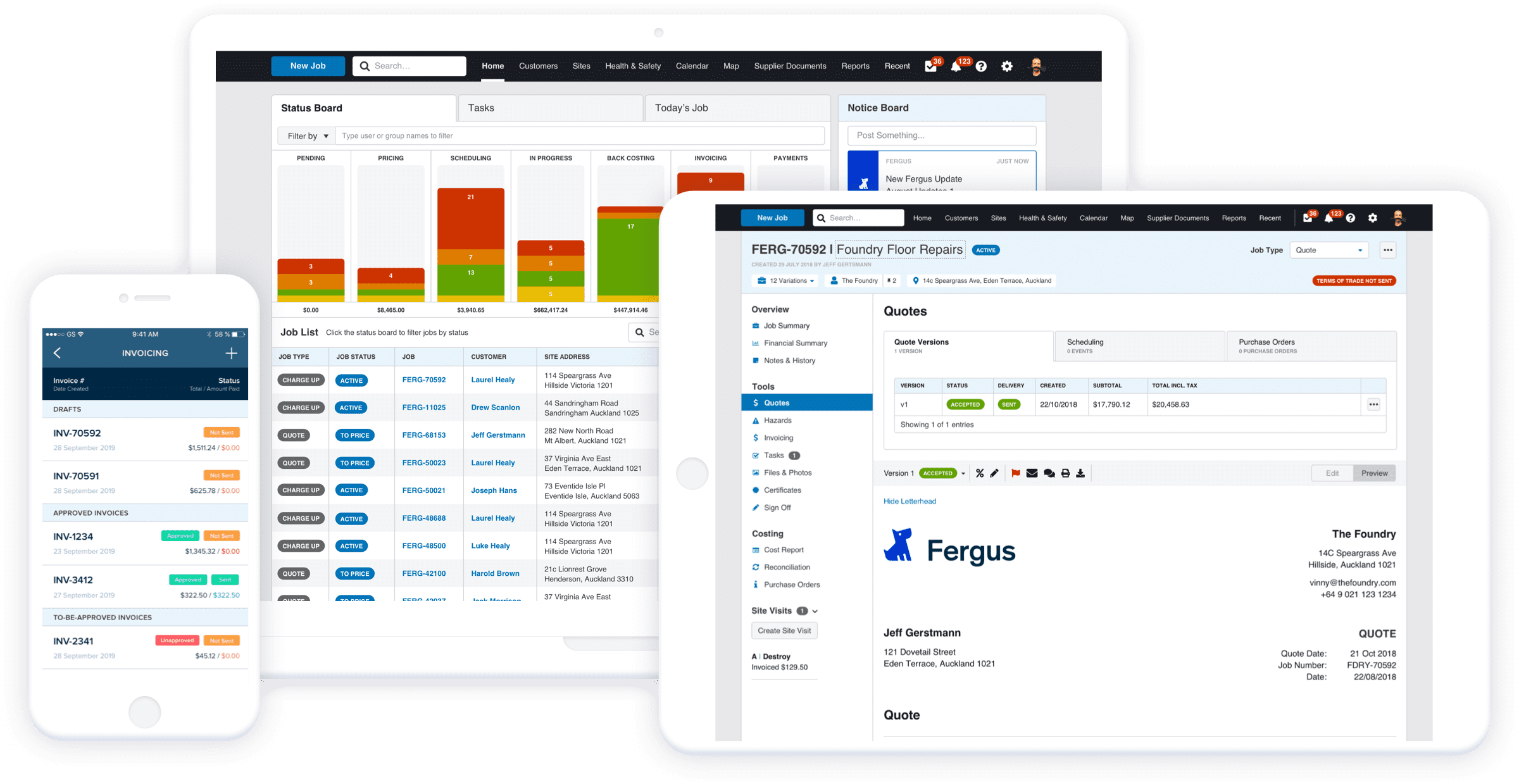 overview
Get your field service business under control
Fergus helps trades businesses across the UK manage the costs of running a trades business, keep jobs on track and find profitability.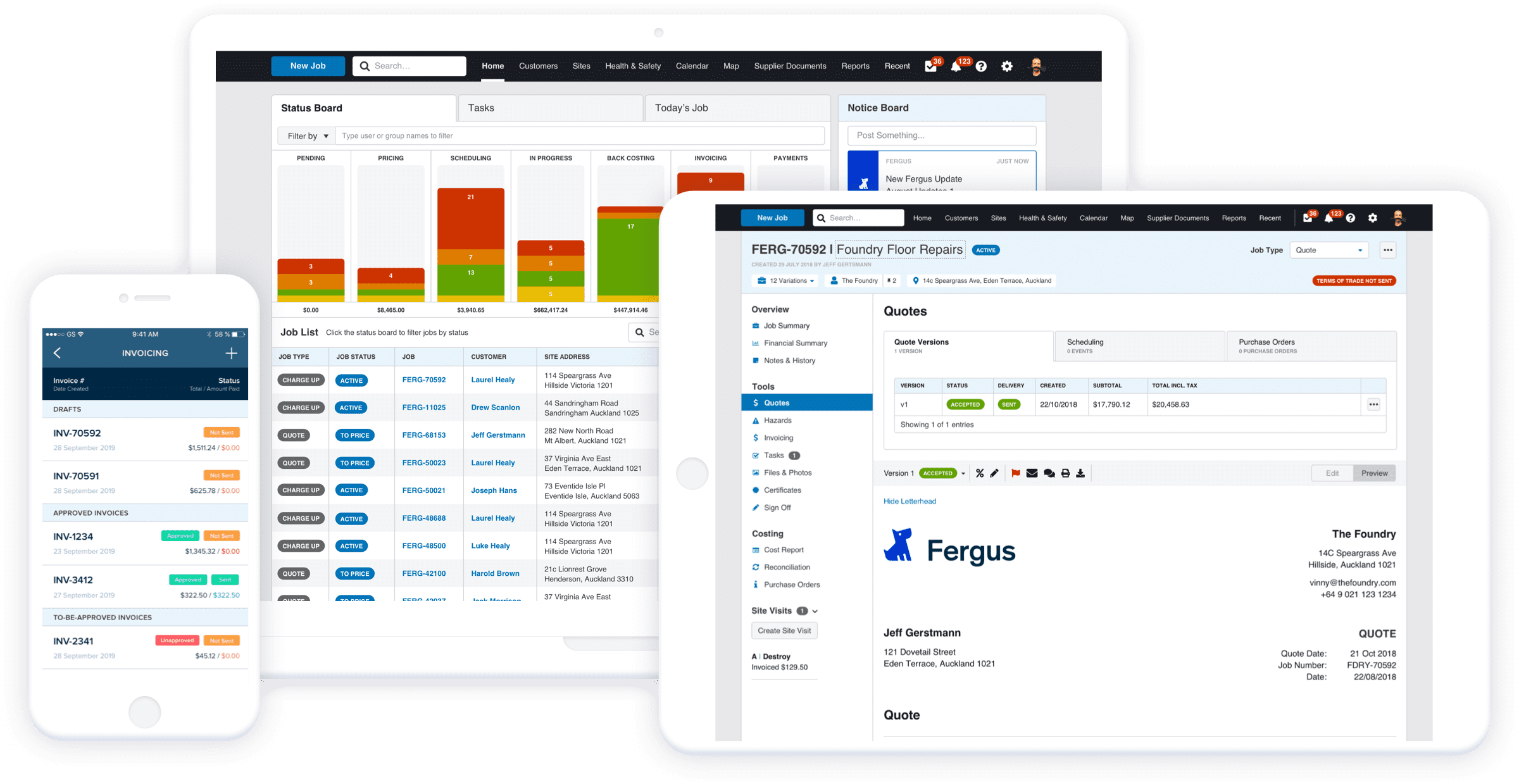 "The beauty of Fergus is that before a job even starts, we know how much money we're going to make on it - it puts us in a position where we always win."
Jim, Edinburgh,
JMTEC Services (Electrical)
See more
the tradehub
Learn from people who've done it before
Business tips from tradespeople who've been there before on how to build revenue, reduce costs and grow your margins.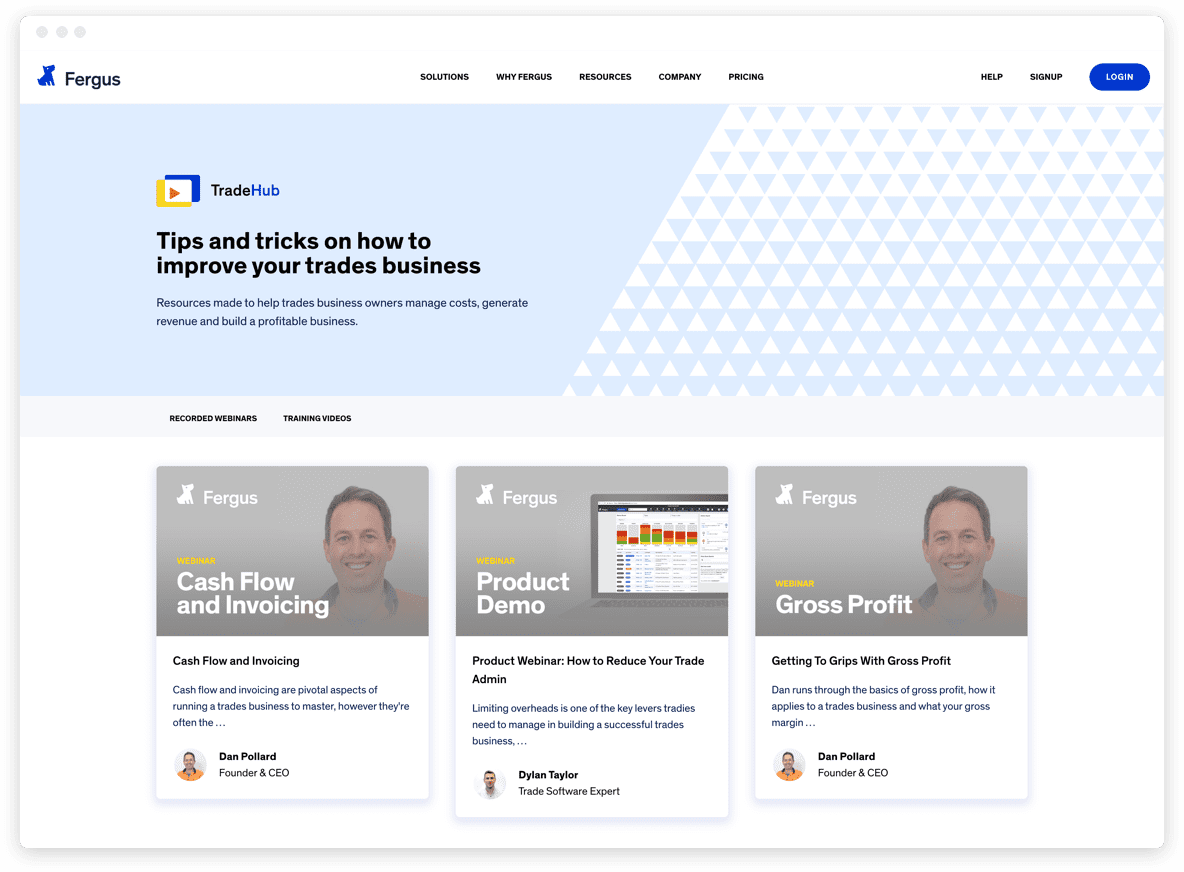 We work with the people you work with
See the range of accounting solutions and trade materials suppliers we integrate with
Get Started
Start your Free Trial
Setting up software shouldn't be hard, we make it a walk in the park.
All the tools you need,
all in one place.