Speed up turnover
Move money through your business faster
Quickly and easily pinpoint which jobs and tasks are holding up revenue and get them moving.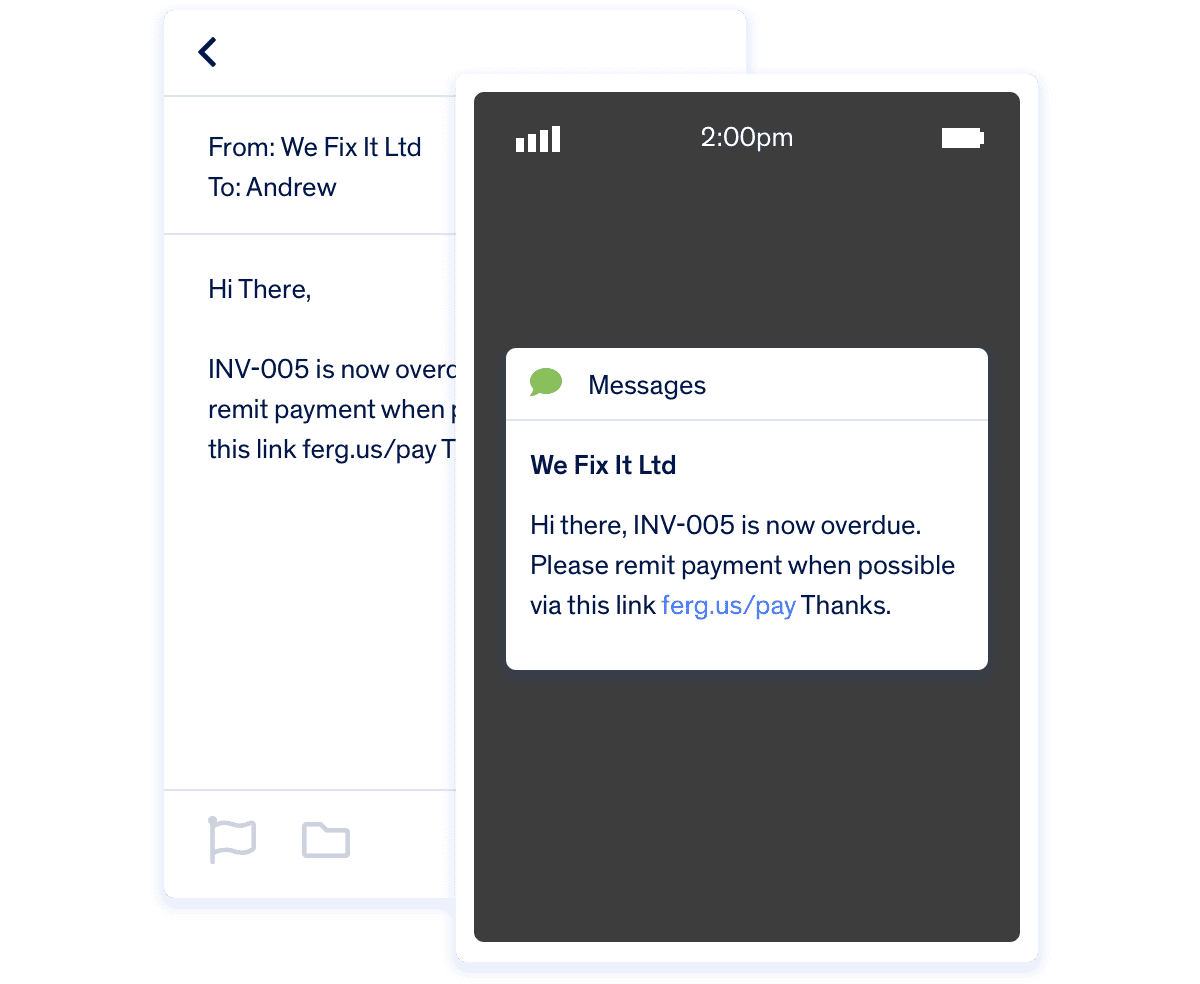 grow your margins
Find out which jobs work for you
Find out which jobs you do well and which ones you need to boot, so that you can look out for number one.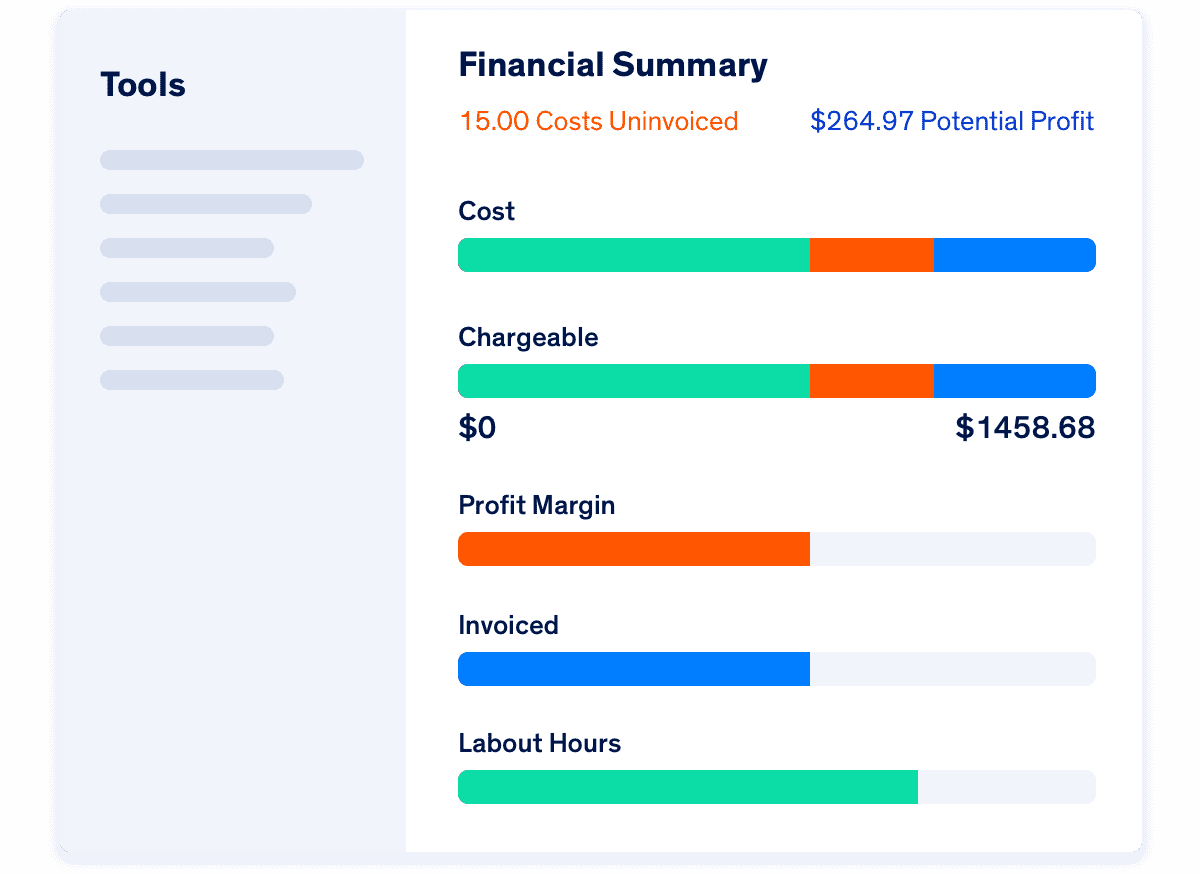 Improve Cash Flow
Stay on top of invoicing
Invoice fast and get paid faster. Keep your cash flow positive and comfortably pay your bills on time.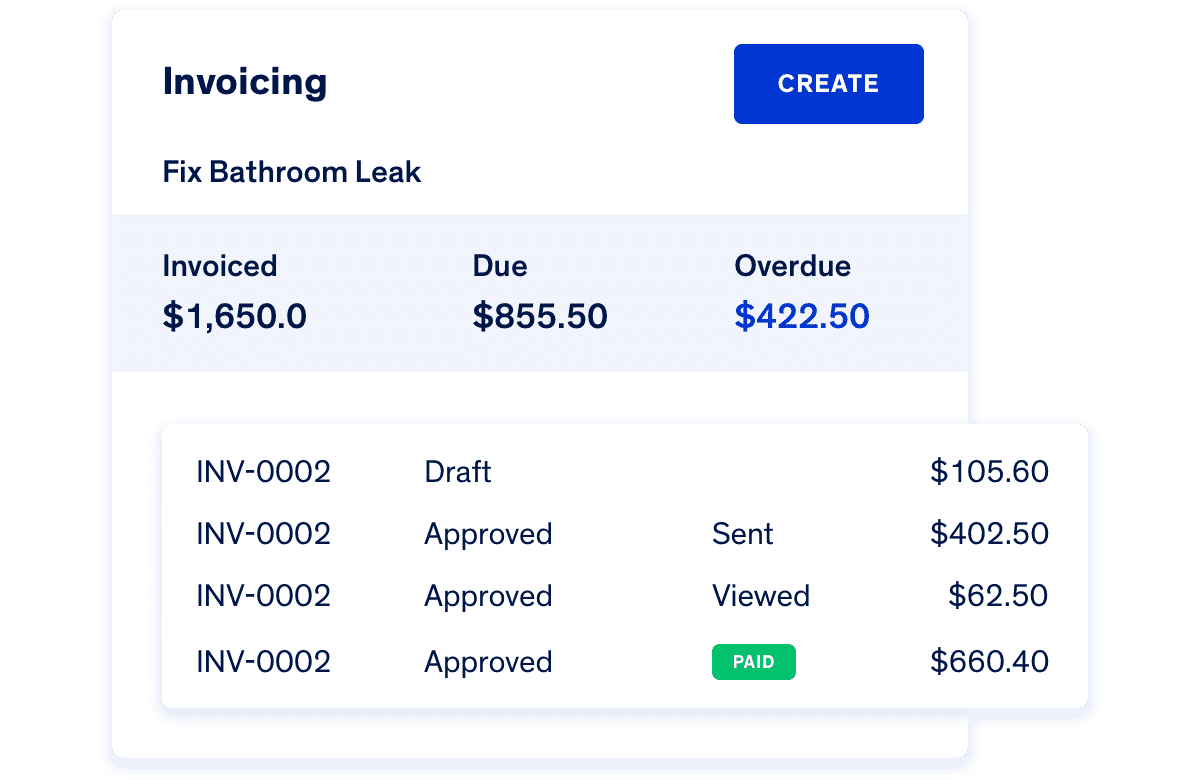 Stay In Control
Make informed decisions and control outcomes
See what's happening in your business and make changes before things go south, and plan how to build the business you want to manage.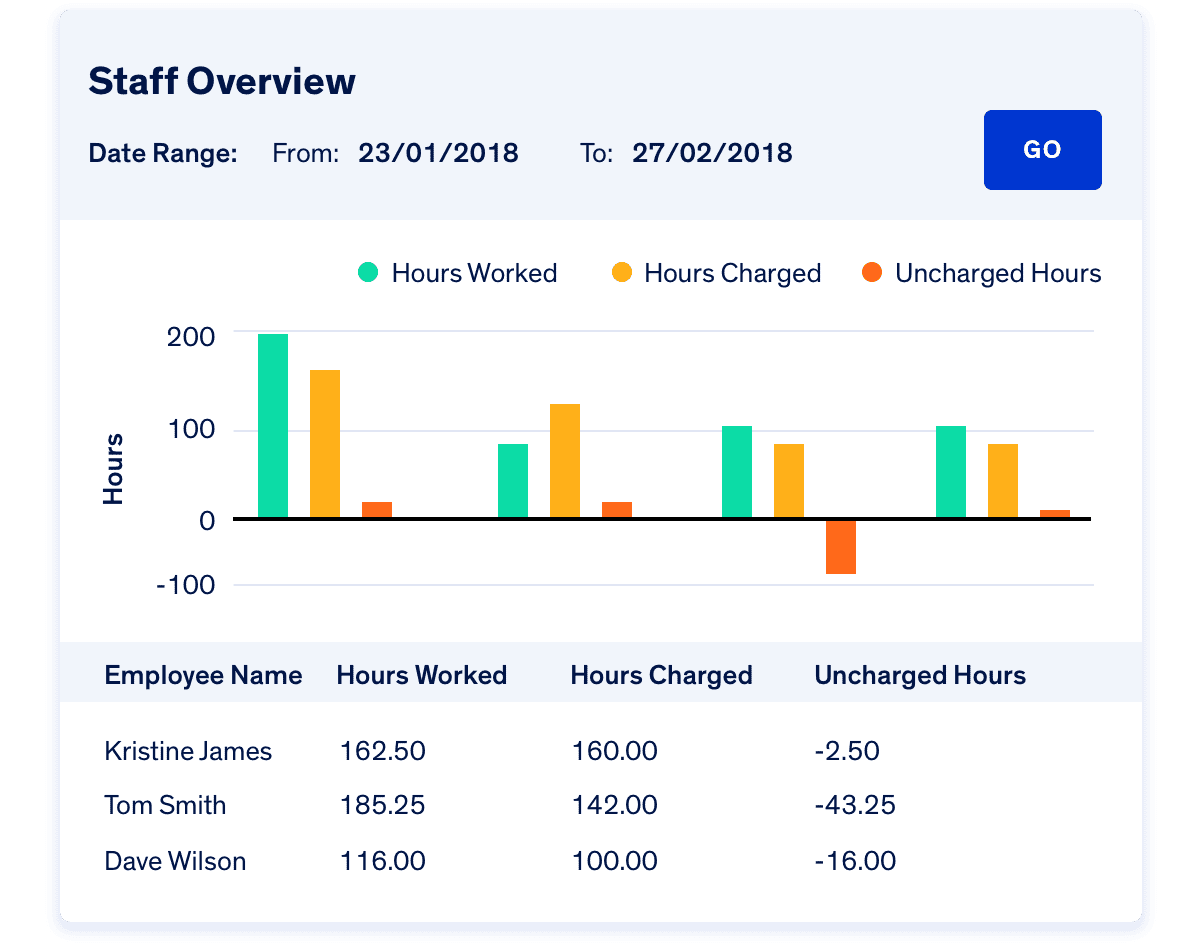 Employee Summary
See what team members are costing vs. how much they're billing and help the ones falling behind.
Learn more
Gross Profit Summary
See if you're happy with the margins on jobs you're quoting for, and make changes before sending.
"It doesn't matter where I am in the world I can have immediate access, and with one look can see from start to finish how my business is progressing to ensure great cash flow."
Jonathan, NZ,
Lewis Plumbing Co
See more
Free Training & Support
We offer free lifetime training and support to make sure you and your team are comfortable managing jobs in Fergus, at no extra cost.
Check out the Help Center
Accounting Integrations
We work with accounting software including Xero and MYOB to make sure your financial information goes to the right place.
Learn more
Get Started
Start your Free Trial
Setting up software shouldn't be hard, we make it a walk in the park.
All the tools you need,
all in one place.